Spencer is a quarter horse gelding with a gentle and trusting heart. His visual world remains almost dark as his sight is limited to seeing shadows from his right eye. His life, however, brings much light and wonder to all that spend time with him.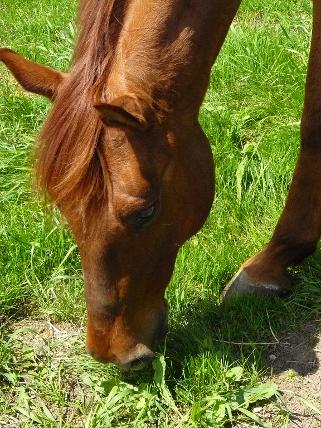 Sadie is a Paint mare donated to Sunrise Horse Farm in 2007. Sadie's previous owner showed Sadie in Western! Sadie was also originally trained as a barrel racer, but couldn't do the sharp turn well so she was taken out. While working with Sadie, her previous owner uncovered some issues that led her to believe Sadie was abused earlier in life. Since coming to Sunrise, however, Sadie has been shown nothing but love and gentleness!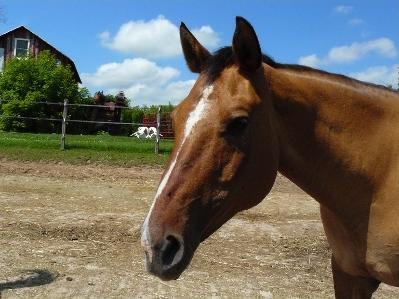 Smokey is a registered quarter horse and has been with Sunrise since our doors opened. He greets life with curiosity and his own brand of stubbornness. That very stubbornness is also what challenges us to meet him there to bring out his charming personality!